Maintenance of MVHR / HRV systems
MVHR maintanance
Stale air, foul smells and condensation all occur without proper ventilation creating an ideal environment for bacteria, dust mites and fungi. Invisible to the naked eye, these bacteria are often the cause of ailments such as asthma, allergies and infected airways.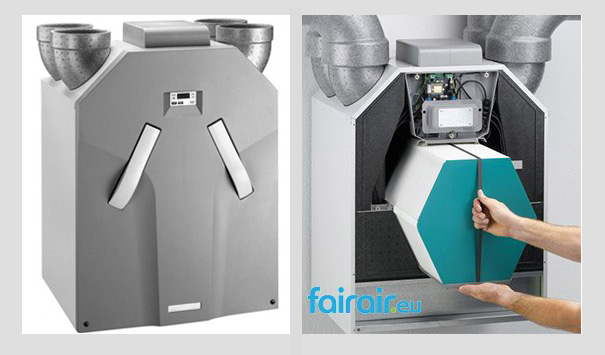 Self Maintenance
You can carry out basic maintenance to you your MVHR system yourself. 
HRV filters can be removed and replaced easily and the heat exchanger can be cleaned regularly with f'air probiotic Basic maintenance helps keep your system in good working order and can prevent more expensive maintenance work.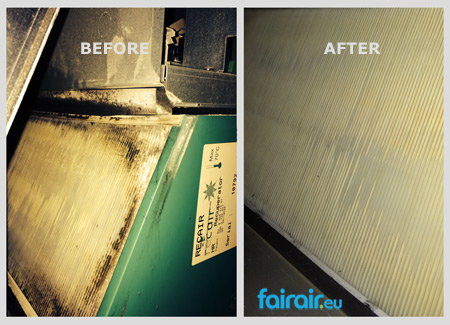 MVHR unit contaminated with bacteria and fungi.  Cleaned with f'air probiotcs



Instruction video on how to remove and clean the heat recovery exchanger
Below is a tutorial that explains and demonstrates how to clean the heat or enthalpy exchanger.
Major maintenance heat recovery units
Health problems can arise when fungi and bacteria nestle in the filters and ducts of poorly maintained ventilation systems. After some time, the filters get saturated and they lose their cleaning performance. Therefore, make sure that you replace your filters regularly. Get a professional installer to clean and check your MHRV thoroughly every 3 to 4 years.